2014 Used Chrysler 300 Appleton, WI
The 2014 Chrysler 300 full-size car is one of the few remaining American rear-wheel-drive sedans and offers V-6 or V-8 power. The 300 is also available in high-performance SRT guise. For 2014, the Chrysler 300 continues without any significant changes.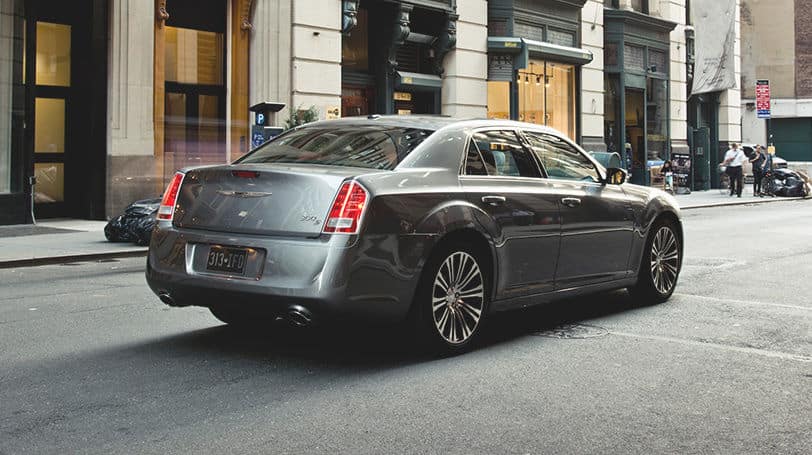 2014 Chrysler 300 Exterior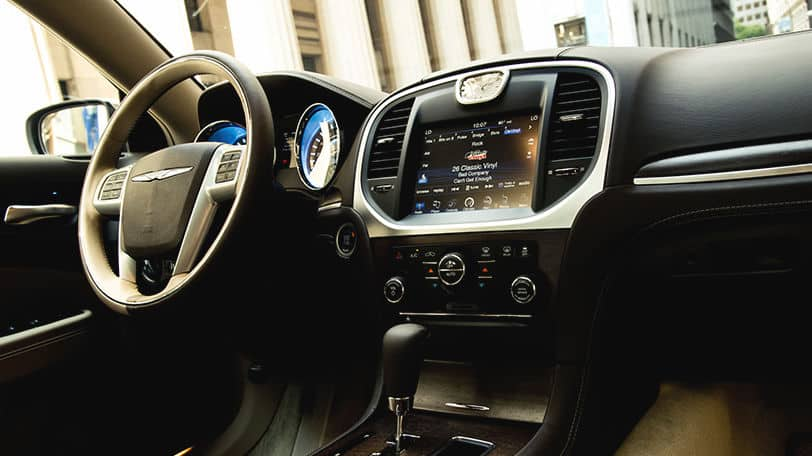 2014 Chrysler 300 Interior
2014 Chrysler 300 Power & Handling
The 2014 Chrysler 300 is a big car that has been engineered to be driven well. The four engine choices range from a "mere" 292-horsepower V6 to the rampaging 470-horsepower V8 of the SRT8 model. The V6-powered 300 models are more than quick enough and return remarkable fuel efficiency, but the Hemi V8s, in either the 363-horsepower version or the 470 horsepower of the SRT8, turn the 300 into a land-bound rocket ride.
Style and Design of the '14 300
The 2014 Chrysler 300 model looks good, with tasteful chrome trim and 17-inch aluminum-alloy wheels. There are few more distinctive and purposeful-looking big 4-door sedans. Open the door and you'll find the 2014 Chrysler 300's interior to be a place of luxury, style, elegance, comfort and technology. Standard equipment for the 2014 Chrysler 300 includes keyless entry and start, a big 8.4-inch touchscreen with climate and music controls, Bluetooth phone and streaming audio, and more.
Conclusions
There was a time when the staple of American luxury cars meant a huge 4-door sedan with a big V8 engine and rear-wheel drive. The 2014 Chrysler 300 is one of the last of that breed, but it is so much more: big car, big performance, distinctive style, comfort, and take-charge road manners yet without the sometimes sky-high prices associated with premium European sports sedans.