2014 Used Dodge Dart Appleton, WI
The 2014 Dodge Dart is larger than the Neon, but the proportions are similar-with a wide stance and a low cowl-but it's brawnier like the Charger, especially from the rear. For 2014, redesigned front bucket seats offer more comfort, and all but the base Dart SE boast additional standard features.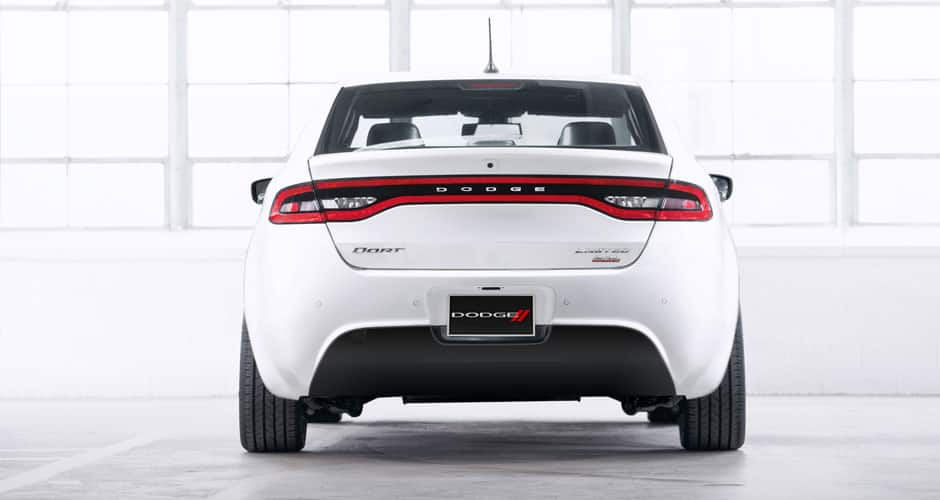 2014 Dodge Dart Exterior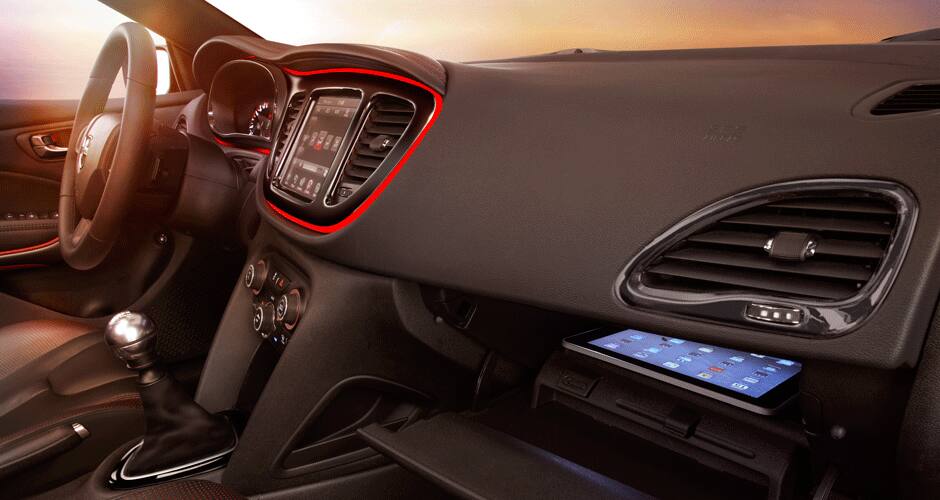 2014 Dodge Dart Interior
2014 Dodge Dart Power & Handling
Like many cars with six-speed transmissions, the 2014 Dodge Dart is tuned to keep the engine running below 2,000 rpm under steady load, for best fuel economy. A 2.0-liter Dart feels significantly slower than competitors in the most demanding duties, like merging into heavy freeway traffic on an uphill ramp while heavily loaded. Opt for the turbocharged 160-hp 1.4-liter engine, however, and you'll find more torque, better acceleration, and a sportier, more responsive drive. A little more power, or a little less curb weight, or both, would make the 2.0-liter Dart a little more entertaining, but even so the fun-to-drive index is well above average. For gas mileage, the 1.4-liter turbo Dart is rated at 27 mpg city, 39 mpg highway, for a combined rating of 32 mpg. There's a Dart Aero model coming with extra tweaks for slightly higher fuel efficiency.
Style and Design of the '14 Dodge Dart
The 2014 Dodge Dart looks athletic. The design team took great pains with aerodynamics. The shape evolved through extensive wind tunnel time, and thoughtful details include active grille shutters that close to restrict radiator airflow when cooling air isn't needed, to reduce aerodynamic drag. Dodge signature elements for its latest offering are a new interpretation of the division's crosshair grille, and a taillamp treatment, adapted from the Dodge Challenger, that spreads across the entire rear end, incorporating 152 LEDs. With its flowing dashboard, the Dart's interior leans toward the sporty end of the spectrum. Well-equipped models come with an 8.4-inch display for the navigation, climate and audio controls, and a smaller screen displaying vehicle information sits between the gauges in the instrument cluster. At the wheel, the Dart's seats are comfortable front and rear, and the seating position isn't as low as you'd expect from the car's lines.
Conclusions
You can think of the 2014 Dodge Dart as a halfway point between the current generation Dodge Charger and a mint-condition, old-school Neon.