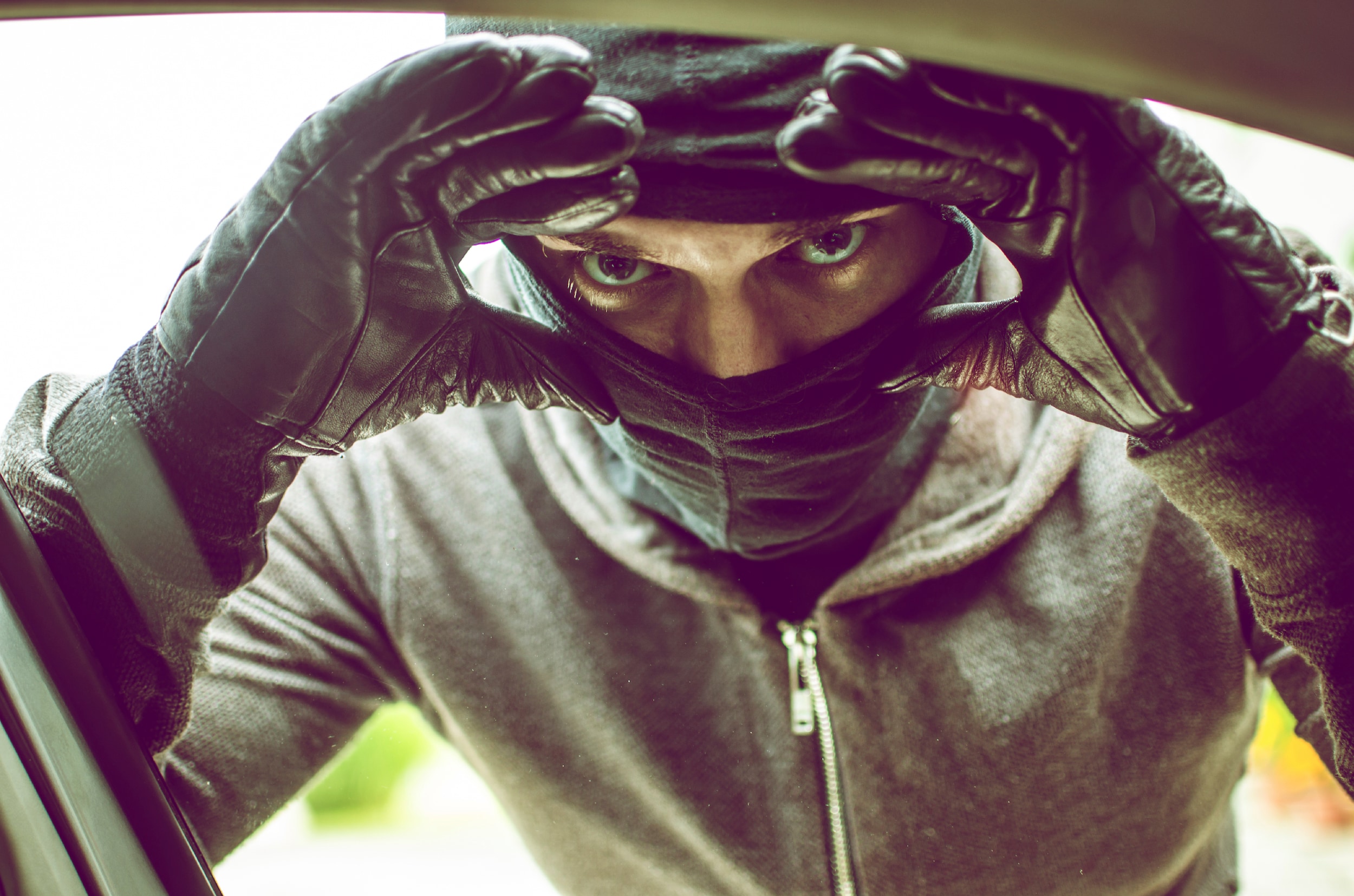 Car theft can happen at any time in any place. While there are top areas for car thefts and top models that are typically stolen, it can happen to any car. By taking a few precautions, you can potentially keep your car and belongings safe. Here are 5 ways to help from being a car theft victim:
Don't leave valuables out in the open. Many times people leave their music players, phones, or even computers in their cars when running into a store or while going into work. Always lock up these items in your trunk, bring the items inside with you, or even hide the items under you seat if there is no other option.

Park in well-lit areas with other vehicles nearby. Thieves do not want to be seen, so if you're parked in a bright area with other cars and hopefully people in the vicinity, they may be deterred from tampering with cars in that area.

Keeps your windows, sunroof, and doors closed and locked. Many times thieves will check doors to see if they're open, giving them easy access into your car without even having to break in. If your window is open, they can knock it off track and gain entry to your vehicle.

Don't leave your keys in your car or leave your vehicle running unattended. When pumping gas, after you turn your car off, take your keys (and purse, if you have one) out of the car with you. Don't ever leave your car running when running into a store either. These are easy ways for a thief to hop in and drive away with your car.

Make sure to turn on your antitheft devices or consider investing in some. There are many types of antitheft devices such as alarms, steering wheel locks, and ignition kill switches that can help deter thieves.
If the unfortunate incident happens that your car is broken into or stolen, be sure to file a police report right away. Also, be sure to check with your homeowners or renters insurance because they may cover your personal belongings in your car, while your auto insurance would cover damage to or loss of your car.
Author Note: Melissa Hagan is the author and owner of the blog Outnumbered 3 to 1. She is also an established professional blogger for the greater Milwaukee Wisconsin area.