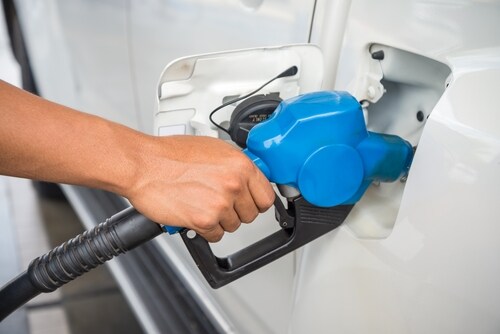 For all car owners and car lovers alike, the price of gas is quite a headache. To help you out, here are the 6 best gas apps today.
One: GasBuddy. This app is considered across the board to be the most relied upon and well-known gas price app. This app is crowd sourced, and it asks people to enter the prices they paid at the pump. This ingenious app then proceeds to list the gas stations in your vicinity, and this helps you find the lowest price.
GasBuddy has a quite streamlined approach and today offers an incentive for people to post gas prices. The incentive is the standing weekly drawing for a $100 gas card.
A point is given to a user each time they post a price. If a user reports prices even only six or seven times, they may be eligible for the draw. 
Two: GasGuru has completely put aside your need to participate in its app-driven method. The app takes its information from Oil Price Information Service and offers directions to the cheapest gas station in your vicinity.
Three: A fun app in this regard is Waze. It is really a complete gas money saver's delight.
Four: Dash is an app which lets you know everything about your car in and out. Dash actually plugs into your car and conveys to you your fuel economy, driving and fuel economy status--that's really a host of useful driving information!
Five: MapQuest takes you one step ahead in terms of gas prices. It lets you choose your kind of gas (best-loved station and fuel grade) and then directs you to the cheapest station.
Six: The last but not the least in this list is the AAA Triptik which doubles up as a trip planning app thus even saving on gas! With a pretty outstanding range, the same is great for a range of trips such as short, across the town visits or even rather long meandering cross-country visits. This app actually tells you about the shortest routes available as well.
In case you are still wondering why you would need a gas app in the first place, you need to look at how much you would save each month if you were indeed using a gas app which would help you find the nearest, cheapest location to refill your gas from. The above list pulls together some of the most popular gas apps that we hope you will think about using.
Are you looking for your next new vehicle? Check out the new inventory specials at Kolosso Chrysler Dodge Jeep RAM. You can also contact Kolosso for other ideas on tech items to get for your car!
Author Note: Kelly is the owner and author of Kelly's Thoughts on Things. In her blog she writes about living with a family as well as honest reviews on beauty, travel, fashion, and life!