Traveling with kids can be a very daunting task. There are usually a lot of stops along the way to use bathrooms, eat, and stretch. I like to turn those pit stops into moments of fun by taking advantage of roadside attractions.
If you are going to be traveling around Wisconsin, be sure to check out these great stops during your travels.
The Wegner Grotto, Cataract WI - There is something enchanting about this garden of concrete sculptures adorned with thousands of pieces of glimmering glass. Open Momroial Day through Labor Day, admission is free.
Make a stop in La Crosse WI and check out the World's Largest Six Pack. Now adorned with the LaCrosse Lager label, once the home of the Heileman Brewery these six large storage tanks were once adorned with the Old Style label. You can check out the six pack and even take a tour of the brewery, now operating as City Brewing Company.
A trip through Wisconsin would be complete without getting your picture taken with a cow. Visit Sissy the Cow outside of Ehlenbach's Cheese Chalet in DeForest WI and grab some delicious Wisconsin cheese to enjoy on the rest of your trip.
Pay a visit to Romeo, the Killer Elephant in Delavan WI. Delavan, also dubbed the Circus Capital of the World, was once home to Romeo, the elephant known for killing 25 horses and multiple handlers.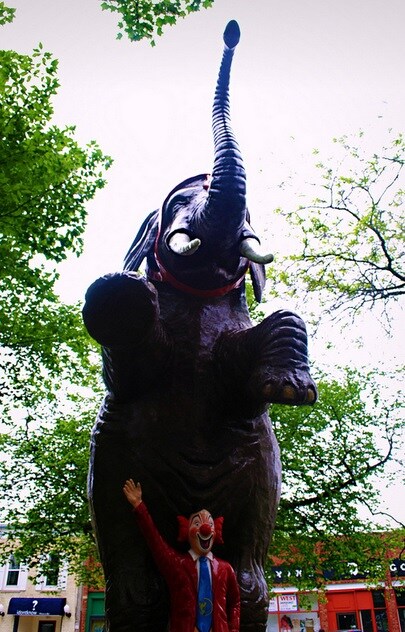 Did you know that Wisconsin is also home to the World's Largest Penny? Make a stop in Woodruff WI at the Dr. Kate Museum, to check out this 17,452 pound concrete creation. This penny commemorated Dr. Kate Pelham and her fundraising efforts to raise money for a hospital in Woodruff.
Visit The 45th Parallel, a line of latitude that places you halfway to the Equator and halfway to the North Pole. You can snap a picture and show it off to your friends and tell them, You Were Half-Way there! You can stop at this point at markers in Cadott, Peshtigo, Beaver Tilden and Poniatowski Wisconsin.
If you ever wondered where giant fiberglass statues are made, the answer is Sparta WI. Stop by FAST: Fiberglass Statue Mold Yard and check out some of these amazing pieces of work.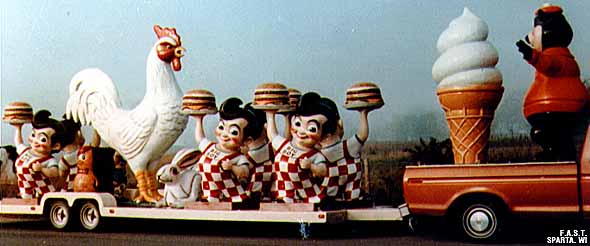 Author Note: Anne Younger is a local Wisconsin blogger, and owner of the popular family blog The Megalomaniac Mommy.